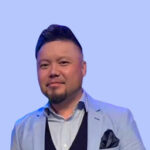 Burahuddin Rajabi (Burhan)
Burhan uses a creative approach to problem-solving in his areas of expertise and has been successfully serving the communities for over nine years in construction. He started his career as a service technician in the oilfield and spent over six years in commercial glazing. He also worked on multiple government projects for over four years in a management position as a superintendent.
Burhan's expertise counts with Commercials glazing (framing), Residential doors and windows constructions, Estimator, and all types of renovation work.
With over 20 Years of professional experience in construction, his expertise is in multiple areas, and Dannie takes his work with great pride. His expertise counts in Foundations, Concrete, all types of flooring work, Framing, Carpentry, Drywall, and Painting.
A Young, motivated farm boy, Pylyp is hardworking and eager to learn in his genre of expertise. His valuable professional experience comes with Concrete blocking, Heavy duty machinery, Sanding and woodworking, and Cabinet manufacturing.
Geoffrey is a motivated and reliable member of Aurora Constructions. He is an apprentice Gas Fitter, almost in his final year toward his journeyman certification. Geoffrey holds a class AZ driver's license with four years of experience in Plumbing.
An expert financial personnel with years-long exposure in bookkeeping, audit preparation, and corporate workflow management. Have exposure to overseeing client management and financial planning genre
With years of experience in the field of professionalism, an accountant with flair and knowledge of current-day financial activities, reports preparation, SAGE 50, and Case Ware template development.
A qualified expert in the category of financial management, client supervision, overviewing business operations, and administrative assistance backed by years of specialized exposure in the industry.
With extensive professional exposure in both corporate management and financial activities, a qualified individual to carry out business operations and prior assistance with administrative needs.